The stacking logs and other combustible materials next to multi fuel stoves and wood burning stoves. I know we have all seen it on those TV make over programmes where the designer thinks it gives a nice, cottage feel. Or you may do it to dry your wood that you bought as seasoned only to find it is so wet. This is possibly the most stupid thing to do if you have a stove that is in use, and is NEVER acceptable for a number of reasons.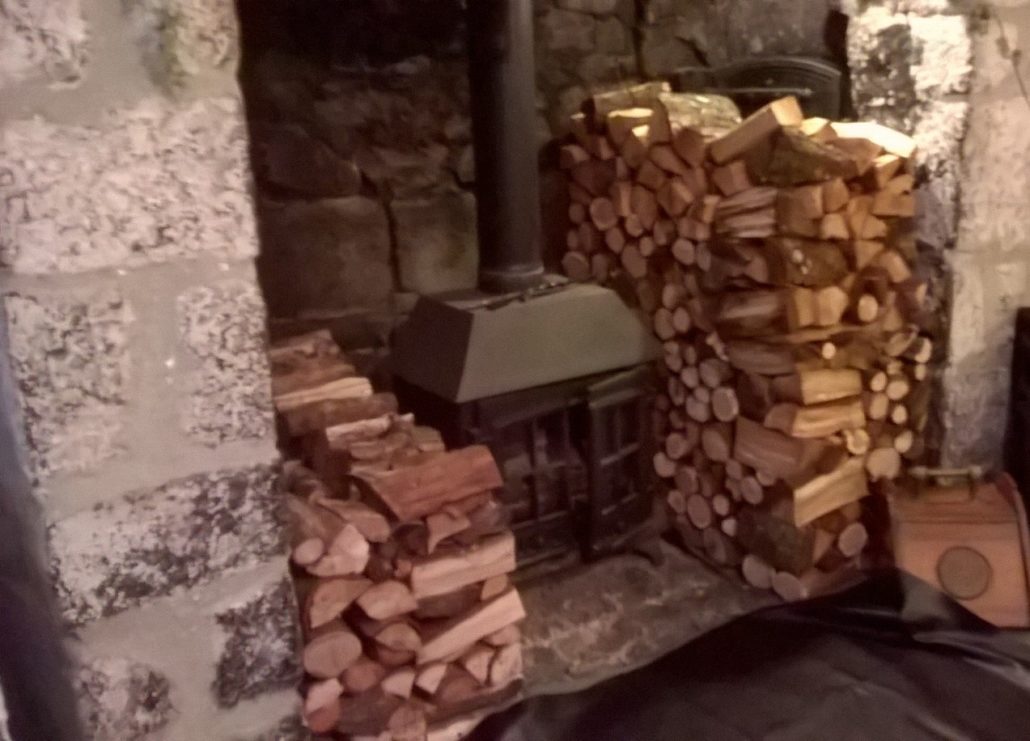 It is a fire hazard, Simple as. Stoves should get very hot and the heat will transfer to anything close. If these are combustible, then they will catch fire at best they don't burst into flames, but will only smoulder and then the risk is of carbon monoxide poisoning which can be fatal.
The best way to stay safe but maintain that 'rustic' feel is to get a log basket it and keep it at an appropriate distance from the fireplace. And any 'seasoning' of wood should be done outside during a prolonged period of time.
Stacking logs against or around a fire is never safe – don't do it.
ProSweep Professional Chimney Sweep is approved by Devon Trading Standards Buy With Confidence offering a professional and personal chimney sweep & stove flue service in Newton Abbot, Torquay, Paignton, Dawlish, Teignmouth, Bovey Tracey, Chagford and surrounding towns and villages. Book ProSweep on 01626 832051 or 01803 464649