Newton Abbot Chimney Sweep
If you have landed on this site because you are looking for a reliable, friendly, highly trained and professional Newton Abbot Chimney Sweep company then you really are in the right place.
Do you burn wood or coal in your home? If so, we are here to help keep you safe; especially as the consequences of a chimney fire can be devastating – your home and your family are sadly at risk if this inexpensive maintenance is not carried out regularly. The good news is, chimney fires can be avoided, and this is where we, your local Newton Abbot Chimney Sweep company comes in – we are here to help, and we aim to make the safe sweep process, quick, easy and as convenient as possible.
ProSweep are fully insured and safe Chimney Sweeps who have lots of training and experience in sweeping a wide variety of chimney types. Offering the best Chimney clean is what we do, and we are proud members of the Buy with Confidence scheme to prove it! We have the expertise to make sure that you can enjoy your fireplace in safety, after all, there is nothing quite like snuggling up in front of a roaring fire on a cold evening.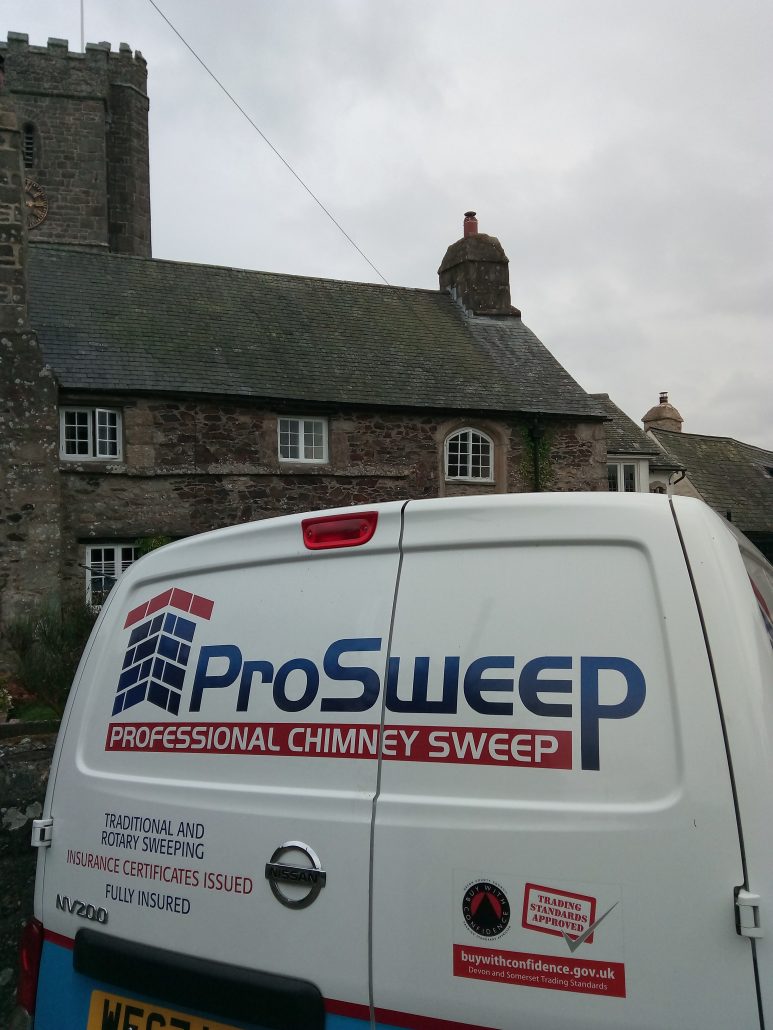 As Chimney Sweeps we not only look after your chimney requirements, we also clean all types of open fires, wood-burning & multi fuel stoves as well as Aga & Rayburn flues. We think that we are one of the best Newton Abbot Chimney Sweeps around!
Whilst you are on our page, you are invited to have a look round our website and have a read about our Newton Abbot Chimney Sweep services.
Please feel free to contact us if you have any questions, we are very happy to answer queries and put your mind at rest.
Call us now on 01626 832051 or 07816378893 to book your Newton Abbot safe chimney clean. We sweep to a high standard not a low price and we look forward to meeting you soon.