Slumber Burning is when a wood burning or solid fuel appliance is purposely shut down at a low output normally for overnight burning to be revived in the morning without the need for relighting.
Things you need to know and do
Do you try and keep your fire in overnight expecting to get up in the morning to a pile of glowing embers? To run your stove overnight you will need to shut down the air vents, this causes the fire to smoulder rather than burn and reduces the heat generated, basically you are starving the fire of oxygen. This significantly affects the secondary burn of particulates and gasses which are much more likely to stick to the wall of the chimney or liner. If this is not cleaned and cleared regularly it will cause a blockage, increasing the risk of a chimney fire and the risk of carbon monoxide poisoning.
As a professional chimney sweep, we and The Fire Service strongly advise against 'slumber' burning instead let it go out and simply re light when you need it the next day. But if you are adamant and want to keep the fire in overnight you must:
Make sure that your stove is designed to do so – check the manual.
Make sure you have working carbon monoxide alarm fitted.
Run the stove at maximum output (dry fuel, air vents fully open, vigorous flames) for at least 30 minutes in the morning to burn off any deposits.
Remove and clean the baffle plate monthly.
Increase your frequency of sweeping at least every 3 months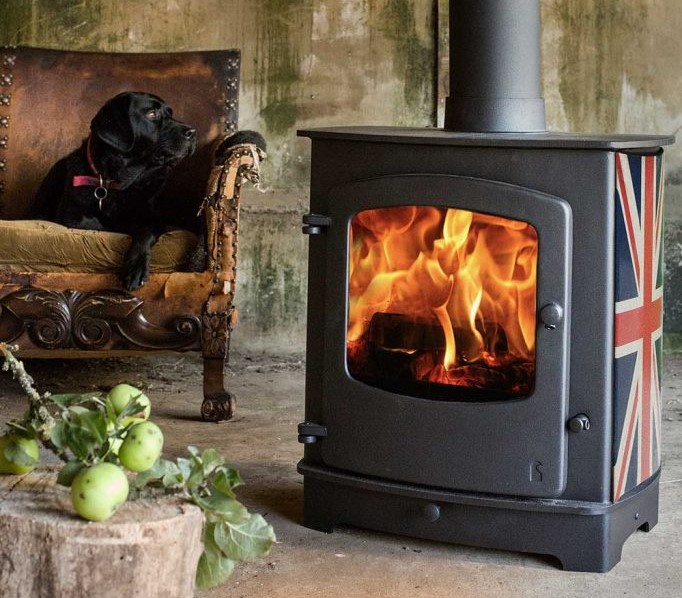 I do hope that this article has been useful, it has been written by ProSweep Professional Chimney Sweep, based in Bovey Tracey, Devon. ProSweep Professional Chimney Sweep is approved by Devon Trading Standards Buy With Confidence offering a professional and personal chimney sweep & stove flue service in Newton Abbot, Torquay, Paignton, Dawlish, Teignmouth, Bovey Tracey, Chagford and surrounding towns and villages.
Book ProSweep on 01626 832051 or 01803 464649.