Are you looking for a Chudleigh Chimney Sweep?
Look no further as ProSweep is your local Chimney Sweep Chudleigh . We are available now to sweep your chimney professionally at a fair price, leaving the area spick and span. We take a great deal of care in everything that we do, and we pride ourselves on doing an excellent job.
If you are wondering when the best time is to get your chimney swept, it may not be as obvious as you think; sadly, many people don't know what signs to look out for.
ProSweep, are your Chimney Sweep Chudleigh and want to offer our Chudleigh Chimney Sweep customers the following advice to help;
By far the best way to determine if you need to have your chimney swept is to book a professional inspection carried out by us at ProSweep. We can visit your home in Chudleigh and take a look for you!
Short of this, you could take a look yourself. To do this, you will need to look up the chimney and see if material is building up on the damper. If the build-up has reached a quarter to an eighth of an inch thick, then this is usually a pretty good sign that you need to book in for a sweep. Also, if you open your damper and see material fall, this is also a good sign that your chimney needs sweeping.
Ultimately, it is a good idea is to have an annual cleaning done at about the same time every year so that it makes it easier to remember when it is due. This annual chimney sweep should be carried out well before the winter season. You may notice that your neighbours in Chudleigh begin to get theirs done before it is time to use the chimney again, being slightly more organised with this is much more convenient as you won't need to be without your heat source whilst you wait for the fire to cool.
Also, how often your chimney should be swept depends on how much the chimney is used. If you do not use your fire every day and it's only used a few times a year your chimney will probably be fine with being cleaned once every year. However, if you use your chimney all day every day, you may need several sweeps throughout the winter months. You can always ask ProSweep to visit your Chudleigh home to inspect it and offer advice.
There are some important facts to know about chimney sweeping – especially in Chudleigh and surrounding areas.
Freshly cut wood that is burnt tends to build up a layer of creosote much faster than hardwood does. Creosote is a carcinogen and it can be deadly. If you have a stove or fireplace insert, you will need to clean your chimney more often. This is quite common in the Chudleigh area as there are quite a few older properties that have stoves and wood burning fires. If you maintain your chimney well, it will perform better and stay safer, however, don't put your lovely Chudleigh home at risk, be aware of this rule of thumb;
It is best to not assume that your chimney is functioning properly even if you hardly ever use it. Many problems can make your chimney a potential threat to your family and their safety. Cracks, lightning strikes, daily use, moisture issues, and pests like birds and squirrels can cause big problems for your chimney and you might know nothing about these happening. ProSweep – Your Chudleigh Chimney Sweep are the best chimney sweeps around and to prove it we are proud members of Devon Trading Standards Buy With Confidence Scheme, so you can rest assured that we will give you good honest old-fashioned service.
Our services include;
Thorough chimney cleaning using a HEPA Filtration cleaner.
Removal of vermin such as Birds and Squirrels – this is often an issue in the Chudleigh area, due to its stunning countryside location.
Flue Surveys
Chimney Certificates of Cleaning provided – this is important for many insurance policies.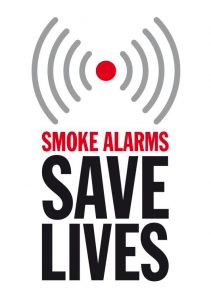 ProSweep Professional Chimney Sweep is approved by Devon Trading Standards Buy With Confidence offering a professional and personal chimney sweep & stove flue service in Newton Abbot, Torquay, Paignton, Dawlish, Teignmouth, Bovey Tracey, Chagford and surrounding towns and villages. Book ProSweep on 01626 832051 or 01803 464649