Spring Cleaning and Chimney Sweeping go Hand-in-Hand
For many of us, the onset of spring is a reminder to start our annual spring decluttering, organizing, and cleaning. Here's 6 great reasons why you should have your Openfire or stove swept in the spring.

1.Extend the life of your investment Soot is very acidic. If soot sits inside your chimney all summer, it will eat away at the mortar in your chimney, or will corrode the steel if your chimney is lined (often the case if you have a stove/wood burner). Relining your chimney is very expensive – it ranges from a thousand to several thousands of pounds.
2. Shorter Waiting Times. You book the sweeping appointment for a time that is most convenient for you. Because ProSweep schedule is more flexible at this time of the year, it is easier to accommodate your needs. You also avoid the 4 (or more) week wait that happens when appointments are made during the very busy season that starts again in August.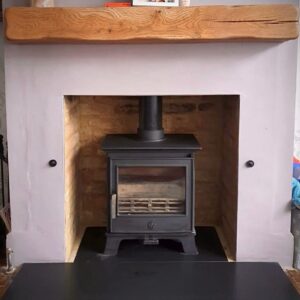 3. Identify problems early. Having it inspected and serviced in the spring or summer means if we discover any issues there is time to order parts and get fixed before you need it.
4. Peace of Mind. You avoid re-scheduling a chimney sweep booking because of bad weather. A few years ago, we did loose several days' work because of the Beast from the East when we simply could not get to you. So avoid this by having the chimney swept in the summer months when the roads are obviously clear of snow and ice. Will there be another Covid lockdown this winter?
5.Confidence. If there's a cold snap in September, how confident are you about lighting your fire? If your chimney is dirty, do you really want to risk a chimney fire? If not, you'll have to live through the cold snap without a fire, while you're waiting for your appointment which could be a couple of weeks wait.
6. Guarantees a roaring fire at Christmas You get to enjoy the heat and ambiance from your wood burning fireplace and stove without interruption. Having your chimney swept during the heating season means having no fire burning the day before your appointment because the wood burning system must be cold in order to sweep it.
There's something about spring cleaning a home that just feels great, and it's even better when your wood burning fireplace or woodstove have also been cleaned.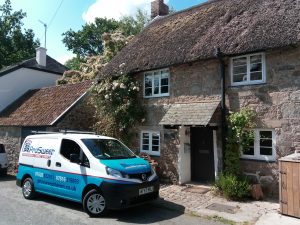 ProSweep Professional Chimney Sweep is approved by Devon Trading Standards Buy With Confidence offering a professional and personal chimney sweep & stove flue service in Newton Abbot, Torquay, Dawlish, Teignmouth, Bovey Tracey, Chagford and surrounding towns and villages.Including The Teign Valley . ProSweep your professional chimney sweep will always issue you a certificate of sweeping upon completion of our work. Phone today on 01626 832051 to book your appointment.