Thank you all for your great support – and a merry Christmas and happy New Year.
Thank You to all customers who have supported ProSweep and employed my services throughout a very difficult 2021. It has been a tough year for most and I understand the impact that Covid has had on so many people's lives.
I do hope that 2022 will be better for everyone and I am looking forward to working hard to look after your chimney safety next year too.
With that in mind, I would like to wish you all a very Merry Christmas and a Happy New Year to you all and we wish you have a very safe and enjoyable time with your families.
Please remember that ProSweep will be closed over the festive period with the last day of sweeping being Wednesday 22nd December and will be back sweeping Wednesday 5th January. Messages can be left on the 01626 832051 but these will not be answered until Tuesday 4th Jan.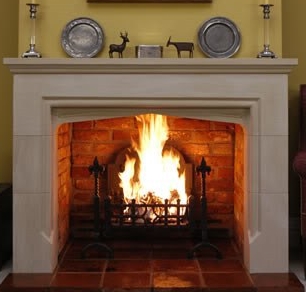 Book a chimney sweep for The New Year
Will you be making a New Year's Resolution? Are you looking to start 2022 properly? Then, why not make it getting your chimney swept! ProSweep, your local professional chimney sweep is ready and willing to help you out soon. There's no time to lose, so give us a call today on 01626 832051, and we'll set you up with an appointment time that works well for you. For all of your wood burner and chimney needs in Teignbridge, Torbay and Dartmoor and surrounding areas, the chimney sweep at ProSweep is the ones to trust!
Keeping Your Home Safer
Did you know that over 50 % of chimney fires occur in the 2 months of January and February, and January is the busiest month for fire service chimney callouts? Not only is getting your chimney swept or your wood burner flue cleaned important to prevent a possible fatal chimney fire there are other measures you can take to reduce your risk and keep your family safe.
Burn Smarter
When you have a fire in either your stove or open fire, it's vital to use only dry wood. Avoid burning anything else, wet firewood, plastic, or even general household rubbish. Anything other than seasoned logs encourages the build-up of creosote and it sends a lot of harmful fumes into your flue and chimney, not only causing avoidable pollution but also increasing the build-up of flammable creosote. Read more about the new laws on buying fire wood hereBurn Right
Clear Out Ash
You'll also want to empty your ash regularly, too much ash can take up valuable room in your fireplace, which is less than ideal. When removing ash, keep it a metal bucket and on a non-flammable surface before disposing of it. This ensures all embers are burned out and will minimize your risk of experiencing a fire significantly. also do not keep this ash bucket indoors as it is possible for the embers to give off poisonous carbon monoxide. Carbon monoxide warning over ash from stoves
It's not worth taking any chances! The new year will be here before you know it, so don't waste any more time, and get in touch with us soon. We'll Book your sweep and have you set up right in no time!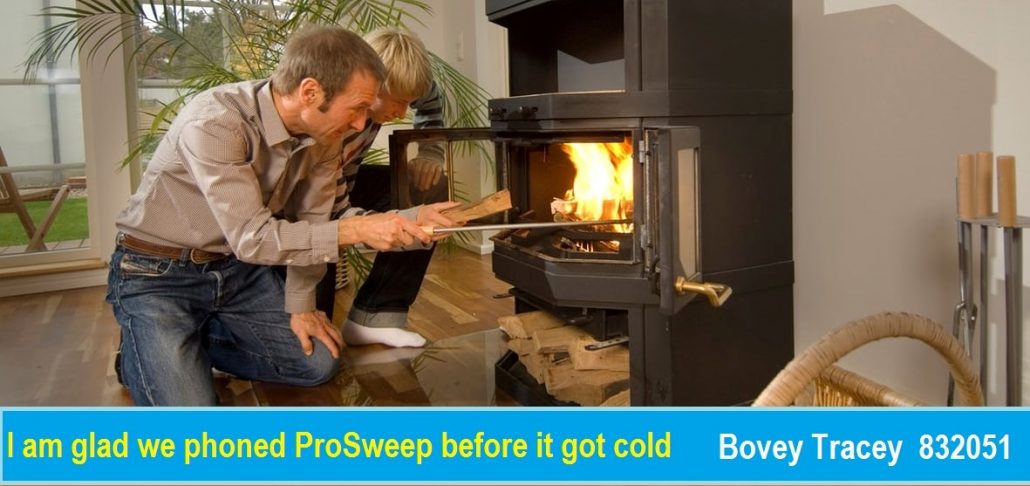 Why is ProSweep so highly regarded throughout the Teignbridge, Torbay and Dartmoor area? ProSweep, Professional chimney sweep consistently put our customers first, and with years of experience of cleaning flues and sweeping chimneys, so you can bet we've seen just about everything. Combine that with the long list of 5-star reviews, and you've got the chimney sweep you can feel good about booking time and time again.
Phone today on 01626 832051 to book your appointment.