Come Spring a Chimney Sweep and Cleaning is One Task You Can't Ignore
Once winter has come and gone and spring has finally arrives, the list of spring cleaning jobs that need doing  can invlove tasks both inside the house and outside in the garden .After a long and this year particularly wet winter a good spring clean is essential to making your home look, smell and feel both clean and fresh.  Don't ignore the wood burning stove or open fie that you have used regularly during the cold weather months since  your chimney or stainllees steel flue liner is most  likely the dirtiest part of your home and will definately need a thorough professional chimney sweep . ProSweep have listed a few of the most common questions we get asked about having a chimney swept.
How long does it take to Sweep a Chimney?
It normally takes us between 40 minutes – 1 hour depending on what size, length and type of Chimney that you have and of course how dirty it is.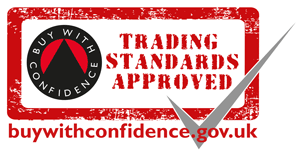 Do you make a Mess?
No we don't. On a Normal Sweep, we always try to leave the property at least as clean as when we arrived. We put down Sheets to Protect your Carpets / Floors. We also always screen off the front of the Fire when Sweeping and use a very Powerful Vacuum to stop any Soot escaping into the Room.
How Often should my Chimney be Swept?
As a Minimum, each Chimney should be Swept and checked at least once a Year and because of this we try and remind people when their Chimney is due for a Sweep.
This is backed up by the Fire Service, who specify that Chimneys should be Swept:
– At Least Once a Year When Using Smokeless Fuels
– At Least Once a Year When Using Bituminous Coal
– Every Three Months of Use When Using Wood, (Usually Twice a Year).
How can I pay for my Chimney Sweep?
ProSweep can now take most major debit and credits cards as well as cash or cheques.
Why book with ProSweep?
ProSweep are an established chimney sweep who have built a great reputation on being Affordable, Reliable and Dependable. We are members of Devon Trading Standards Buy With Confidence and can read reviews from our many satisfied customers here or on our Facebbok page.
How can I book my Chimney Sweep?
It is possible to book your ProSweep by telephone, we your call will be answered in person daily 8 am till 8 pm, no answephone message machine for you to worry about, leave a message via our contact form or send us an email to info@p