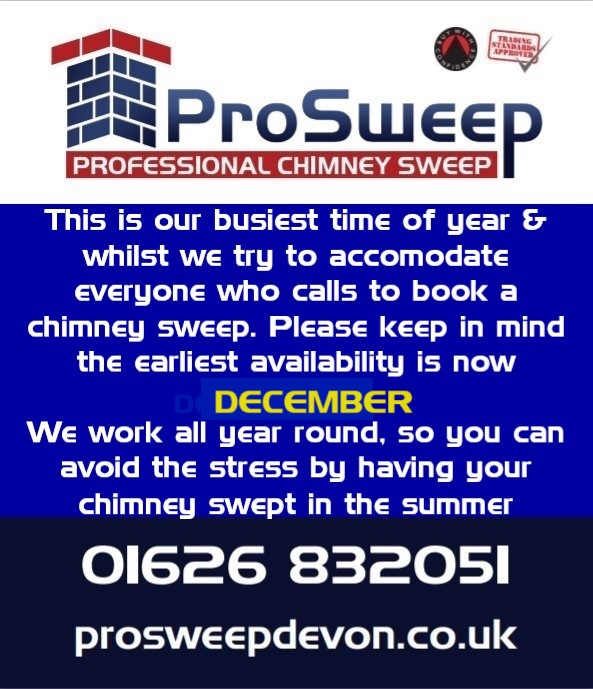 Well it's that time of year again folks, with the Christmas chimney sweeping deadline looming. It seems that the whole of Devon are phoning ProSweep to have their chimney sweeping before Christmas!
Regardless of if they have already been using it for weeks, months or years, all of a sudden the chimney needs sweeping immediately , and ''do we have availability next Thurssday, as I am at home then?"! Unfortunately, we do not and have been heavily booked up for quite some time and are already taking bookings forDecember and the new year. But no, they cannot possibly wait, although most do ring back after a ring around when they realise all sweeps are just the same at this time of year.
Whilst we may not get to you as soon as you hoped for when do do book with ProSweep we guarantee to turn up when we say we will, and we will do a thorough sweep, for a fair price.